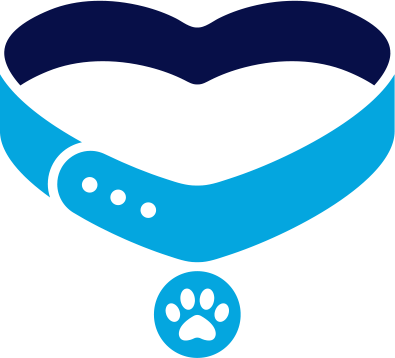 Our Mission
Our mission as a no-kill animal shelter is to preserve the lives and well being of animals through adoption, rescue, spaying and neutering, and education. We serve the citizens of Walker County and other select neighboring counties, and we strive to protect the health, safety, and welfare of animals, children, and citizens who reside in these communities. We offer an adoption program that helps the homeless animals of Walker County find their forever home! We have a foster program that helps us when we get animals that are too small, old, or ill to be in the shelter. We hold a low cost vaccination clinic every week on Mondays, from 11am to 12noon. 
Our History
Rita B. Huff Humane Society of Walker County
The Rita B. Huff Humane Society of Walker County was organized in 1982 by a group of interested citizens. The Society took its name from Dr. Rita B. Huff, professor and chairman of the Accounting Department at Sam Houston State University in Huntsville.
Dr. Huff loved animals and used her ranch east of town as a personal animal shelter. She and others took in stray dogs, nursed them back to health, had them spayed and neutered and found homes for them. In 1982 she and Jack and Yvonne Kerr, along with Ed Sandhop, Nancy Brown, Jane Ellisor, Ruth Cady, and other concerned citizens of Walker County, derided it was time to organize a formal humane society with a goal of opening a regular animal shelter.
Second Chances
Shelter Dogs
In December, 2016, the Rita B. Huff animal shelter began a program in partnership with TDCJ to give shelter dogs a "second chance" at life.   In this program, six dogs between the ages of eight months to five years are in an eight week training program with inmates at the ellis unit trusty camp.
While there, the handlers train the dogs in basic obedience commands and work to help socialize them through interaction with other people and their animals, which in turn, makes them more adoptable. The men that can participate in the program are within two years of parole eligibility or completing their sentence.  One offender in the program said, "the dogs were really nervous when they first arrived, but it's almost like a complete transformation now. I'm glad to be giving back for once." Since this program started many dogs have completed the training and found forever homes.
Due to COVID-19, this program has been temporarily suspended and all dogs brought back to the Rita B. Huff animal shelter.  We hope to resume this partnership as soon as allowed.
Tiffany says about her cat, Wolverine:
When I lived in Huntsville I volunteered at the shelter, and one day when I went into the cat room the most adorable ball of fluff met me at the door meowing. I scooped him up and said, "Oh my, this is MY kitten." It took a few weeks before I could convince my mom to let me adopt him, but eventually he really was mine! My boyfriend, now husband, named him Wolverine because of his face tufts that made him look like the X-man. Wolverine is an extraordinarily good cat. He has special bonding times with me and my husband: he sits in his lap while he plays video games and sleeps on me every night. And he likes both of us to spend some time "scratching" his tree with him. We call him our "besta buddy."